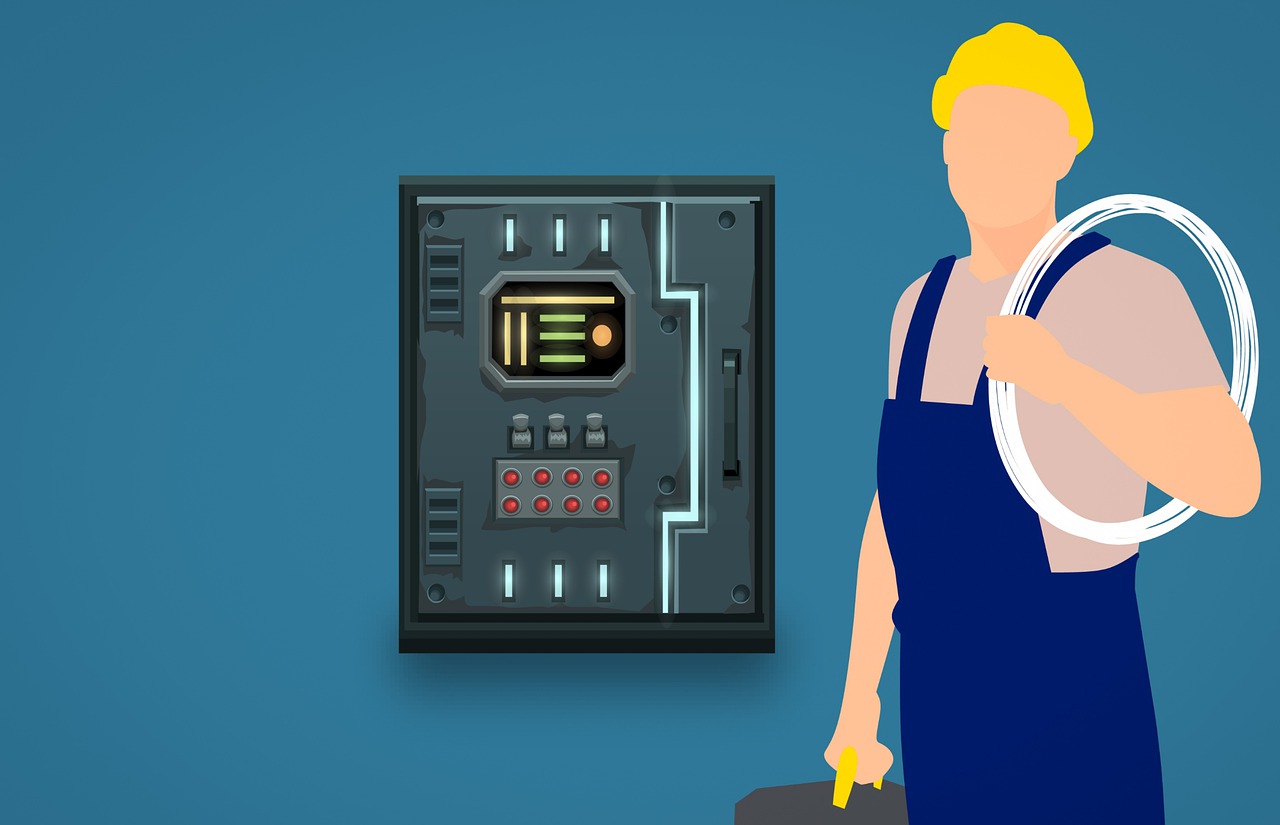 Electrical safety is vitally important to maintain safety standards in the workplace. It is all too easy to become lax about safety, especially if you are busy or behind schedule. Different working environments carry different risk levels and this needs to be respected and acted on accordingly. The challenges faced in an office environment are going to be different than those faced on a building site, but both must be acknowledged and treated accordingly.
Your workplace is governed by the following acts; the Health and Safety at Work etc Act 1974 and the Electricity at Work Regulations 1989. These lay out your obligations to your employees, the steps that you must take to protect them and the records that you must keep. Whether you are the duty holder or an employee you should still make visual checks regularly and report any issues to your seniors.
In an office environment you may be concerned that people are misusing socket extension cables, running multiple pieces of electrical equipment into one socket. This can be a fire hazard and it is important that you report any misgivings to the designated person responsible for health and safety in your company.
In a building site environment where there can be many workers moving around or in and out of the area, it is important to make sure the ground is clear. Be aware of workers bringing their own power tools onto site, as these may not have been tested and may be unsafe. Be extra vigilant when there is water present, consider using a residual current device (RCD) between the electrical supply and the equipment, to increase safety.
Remember if you are concerned about any aspect of electrical safety in your workplace report it to the person responsible. Be aware of what is going on around you. You may be careful and tidy in your workplace, but others may not be so. Keep an eye out for trailing cables, and other trip hazards.
If you are concerned about the electrical installations in your place of work, please contact a professional electrician. For advice on your EICR (Electrical Installations Conditions Report) please contact Black Pear Electrical today. Our helpful and informed team will be able to offer advice, and all our electricians are qualified, competent and professional. To book your EICR or for more advice contact Black Pear Electrical today on 01905 700490